About WRP Energy, Inc.
WRP Energy, Inc. is an Ohio-based corporation which has owned and operated oil and gas wells in North Eastern Ohio for the past thirty years. Its principal is Attorney Nils P. Johnson Jr. WRP Inc. has been involved in numerous oil and gas ventures throughout the state of Ohio, often working with other Ohio oil and gas producers.
WRP Energy Services
WRP Energy Services, LLC is an oil and gas leasing company charged with acquiring leases for development by WRP Energy, Inc. and others. WRP Energy Services has a team of up to 25 experienced landmen and title professionals. WRP Energy Services recently completed a 15,000 acre lease play in Eastern Ohio on behalf of a client. It operates in Ohio, Pennsylvania and Kentucky, with offices in Canfield, Ohio.
Principals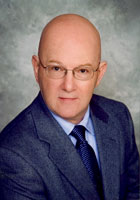 Nils Johnson
Education: BA, Dartmouth College 1973 (with honors); JD Boston University, 1976
Career:Nils took over the Canfield, Ohio Johnson & Johnson law firm started by his grandfather Walter Johnson in 1921 and continued by his father, retired judge, Nils P. Johnson, Sr. Nils practices in the areas of oil and gas, estate planning, probate and business law. A practicing attorney for thirty years, Nils has spent an equal amount of time pursuing oil and gas projects. Nils founded the national energy magazine, The American Pipeline, as well as the Russian business magazine, How's Business? Perhaps the most notable is the Kentucky Reserves Tar Sands project developed from 2005 to 2007. This project included leasing, engineering and testing thirty thousand (30,000) acres of leases prospective for heavy oil in south central Kentucky. Kentucky Reserves has partnered with Calgary heavy oil producer, MegaWest Energy for development of the play. A description of the project can be found here: http://www.megawestenergy.com/projects/kentucky.html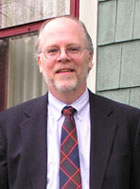 Eric Johnson
Education: BA, economics, Ohio State University; JD University of Cincinnati, 1983
Career: Eric is Nils' partner in Johnson & Johnson. He is a member of the Ohio Academy of Trial Lawyers and the Mahoning County Bar Association, having chaired or served on numerous committees over the years. Eric is past President of the Mahoning County Bar Foundation and has served on the Ohio Supreme Court's Board of Grievances and Discipline. His areas of practice are oil and gas, personal injury law, real estate, contracts, litigation and appeals. Eric has won a number of oil and gas class action lawsuits representing landowners against large drilling companies.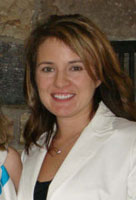 Molly Phillips
Education: BA, Communication & Spanish, Denison University 2005; JD, University of Akron School of Law 2011
Career: Molly has worked in the oil and gas industry since graduating from college in 2005. She has taken leases for several companies in Ohio, Pennsylvania and Kentucky. She is responsible for land operations for WRP Energy Services, LLC. Since 2010 she has operated a land services team ranging from 5 to 25 landmen and title researchers. Through her efforts, WRP Energy Services has leased over 35,000 acres in the Utica shale for various clients.